Home

Sites I Made

Design things

My Music Page

~AWESOME~ videos

Pictures of me

Cool Codes

Free Wallpaper

Email Me

Sign The Guestbook

Links



Hello! Welcome to my personal website. I'm a designer and web developer from Los Angeles. You will find a lot of cool things on this website like free wallpapers you can use for your computer or site. You can also find some cool codes to use. Take a look around and feel free to email me!


Things I like:

Music (Indie/Rap)
PHOTOSHOP
Aliens
¯\_(ツ)_/¯
Sports (Basketball/Soccer)
Traveling
WAVVES (I <3 SNACKS THE CAT)
DOGS
Chinese Food


I HATE spiders!!!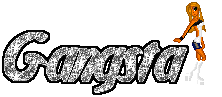 Web Counter